Smalline
-->
Tags
Nota do autor
Smalline, the latest creation from Belina Studio, is a semi-light and semi-condensed handwritten font that adds a personal touch to any project. Its unique style is perfect for invitations, greeting cards, social media graphics, and even product packaging. Whether you're looking to add a touch of sophistication or playfulness to your designs, Smalline is the perfect choice. With its clean lines and subtle curves, this font will make your text stand out while still maintaining readability. Give your next project a touch of personality with Smalline!
DETAILS
special creative products for you, our products will give you an extraordinary experience.
the latest style letters are perfect for wall displays, wedding invitations, social media post logos, advertisements, product packaging, product designs, labels, photography, watermarks, invitations, stationery, and any project that requires taste handwriting.
Links for license and contact:
================================================== =========
https://scratchones.com/product/boyfriend/
gmail :
afistakosongtujuh@gmail.com
================================================== =========
ATTENTION:
WARNING!!!
By installing or using this font, you agree to the Product Use Agreement:
- This font has a FULL VERSION and is ONLY for PERSONAL USE. NO COMMERCIAL USE!
- If you need CUSTOM PERMIT or COMPANY PERMIT please go to : ( www.scratchones.com )
- Any donations are greatly appreciated. Paypal account for donations:
( www.paypal.me/scratchones )
USE OF COMMERCIAL FONT WITHOUT PURCHASE OF LICENSE   
OFFICIAL www.scratchones.com will be fined 8X THE MINIMUM LICENSE FEES FROM THE LICENSE PRICE !!!!
thanks.
Mapa de caracteres
Porfavor use o menu suspenso para ver os diferentes mapas de caracteres contidos nesta fonte.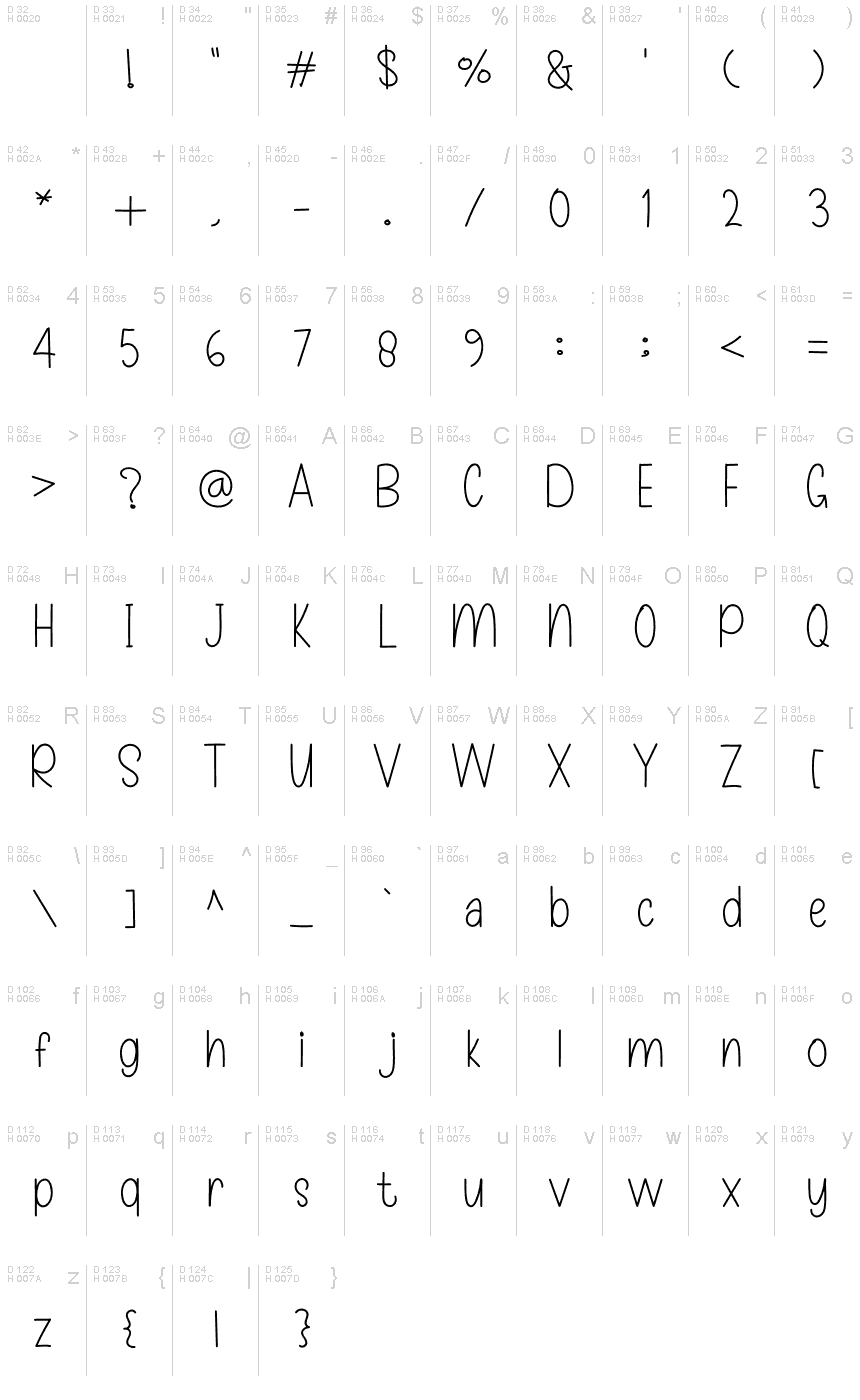 Informaçőes de fontes básicas
Identificação única da subfamília
Versão da tabela de nomes
Version 1.002;Fontself Maker 3.5.7
Nome da fonte do postscript
Informações da fonte estendida
Plataformas suportadas
Detalhes da fonte
Direitos de Incorporaçăo
Incorporação para instalação permanente
Amplitude
Médio-condensada
Endereço
Apenas glifos fortemente da esqueda para a direita + neutros