SilverBroomDemo
-->
Tags
Nota do autor
Experience the whimsy and charm of Silver Broom, a bold display font crafted by the imaginative minds at Letterhend Studio. With its cartoonish flair, Silver Broom sweeps in to capture the essence of playfulness and creativity that will make your project stand out. Whether you're weaving tales in children's storybooks or branding with a touch of enchantment, this font infuses your work with a dose of fun that's hard to ignore.
Silver Broom's versatility stretches beyond just child-themed designs; it's an impeccable choice for invitations, labels, logos, and even high-fashion branding where bold statements are a must. Its distinctive style ensures that every word strikes with impact and personality—perfect for those seeking to leave a lasting impression in an array of creative endeavors. Embrace the magic of Silver Broom and let your designs come alive with its captivating charm!
Please read this carefully before start using or installing the font. By using or installing the font you agree with our terms and condition.
● This font is FREE for PERSONAL USE ONLY (NO COMMERCIAL USE ALLOWED). If you use this font for your business purpose, please PURCHASE the COMMERCIAL LICENSE.
● For more detail about licensing please visit
https://www.letterhend.com/licenses/
Paypal account for donation :
https://www.paypal.me/payslab
Link to purchase full version and commercial license :
https://www.letterhend.com/product/silver-broom-fun-display-font/
For Extended License or Corporate License Please Reach Us on email :
Letterhend@gmail.com
Thank you.
Regards,
Letterhend Studio
Mapa de caracteres
Porfavor use o menu suspenso para ver os diferentes mapas de caracteres contidos nesta fonte.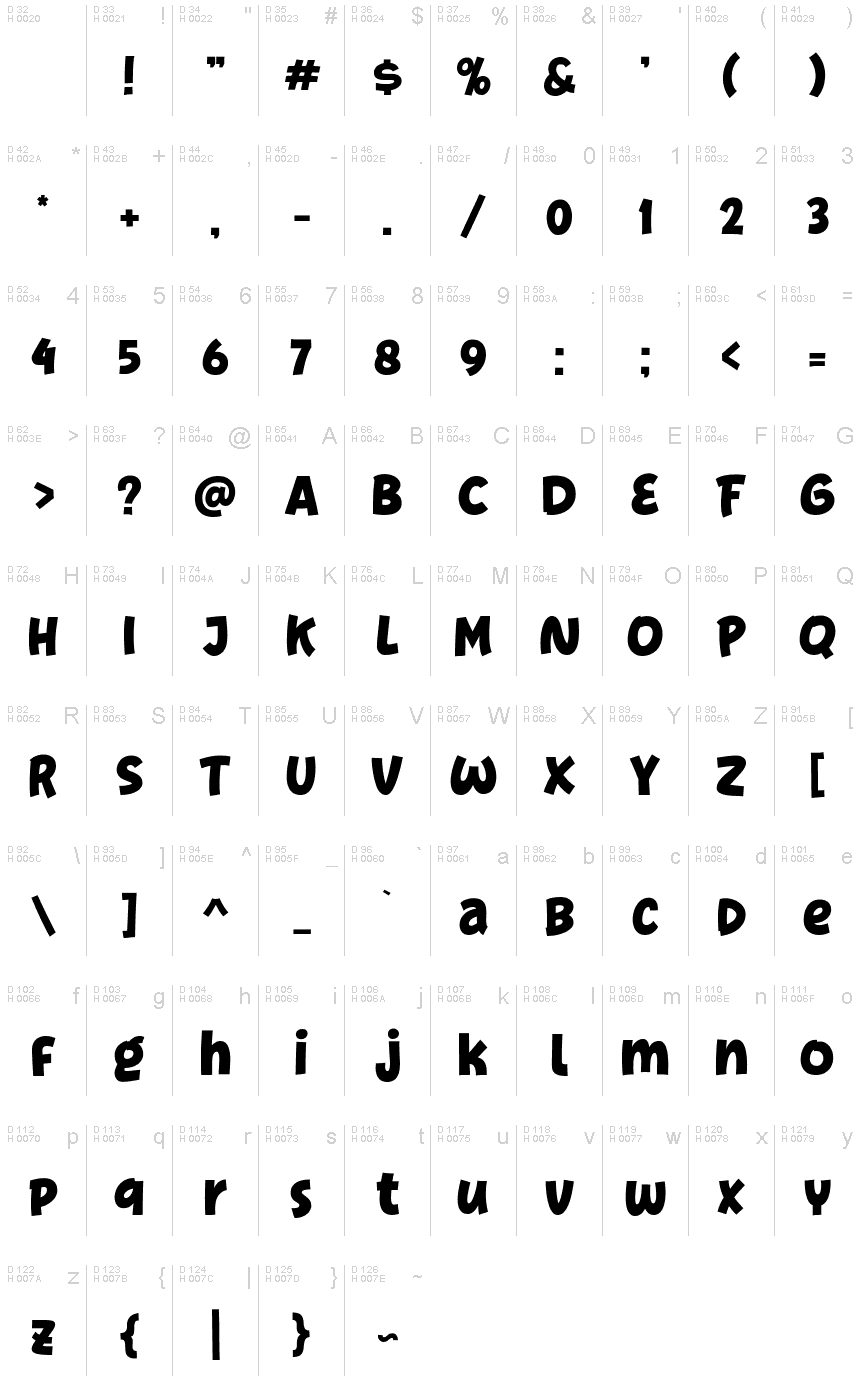 Informaçőes de fontes básicas
Nota de direitos autorais
Copyright (c) 2022 by Letterhend Studio. All rights reserved.
Identificação única da subfamília
Version 1.000;;SilverBroom-Regular;2022;FL720
Versão da tabela de nomes
Nome da fonte do postscript
Silver Broom Demo is a trademark of Letterhend Studio.
Copyright (c) 2022 by Letterhend Studio. All rights reserved.
Informações da fonte estendida
Plataformas suportadas
PlataformaCodificaçăo
Unicode
Unicode 2.0 e semântica em diante, Unicode BMP só.
Detalhes da fonte
Direitos de Incorporaçăo
Incorporação para instalação permanente
Classe da família
Sem classificaçăo
Endereço
Apenas glifos fortemente da esqueda para a direita + neutros
Afastamento
Năo monoespaçado