Once Upon a Time Italic
Once Upon a Time família consistindo de 4 fontes
Once upon a time-Italic.otf
Tags
Nota do autor
update, fixing letter, capital case, lowercase, symbol, number, punctuation, plus Once upon a time-Bold, Once upon a time-Bold-Italic, Once Upon a Time-Inverse, Once upon a time-Italic
once upon a time font created by Weknow Font Foundry. For commercial usage of this font, the purchase of this license is required.
donate here for keep makes me raising the new font
https://www.paypal.me/funrecord
buy weknow font to raise \o/ creativity
http://youtube.com/funrecord
Ym G Fb Twt instg : @funrecord
http://www.1001freefonts.com/designer-weknow-fontlisting.php
http://www.fontriver.com/foundry/weknow/
https://f2u.page.link/Rqxe
https://buyafont.com/designer/weknow
http://fontm.com/author/weknow/
https://www.fontsonline.net/author/weknow
http://soundcloud.com/weknow
http://www.youtube.com/user/funrecord
http://weknow.deviantart.com
http://soundcloud.com/weknow/the-happy-face-returns
the happy face returns and you hear all my black hole show here
http://soundcloud.com/weknow/sets/acoustic-guitar/
ihope you like it
Mapa de caracteres
Porfavor use o menu suspenso para ver os diferentes mapas de caracteres contidos nesta fonte.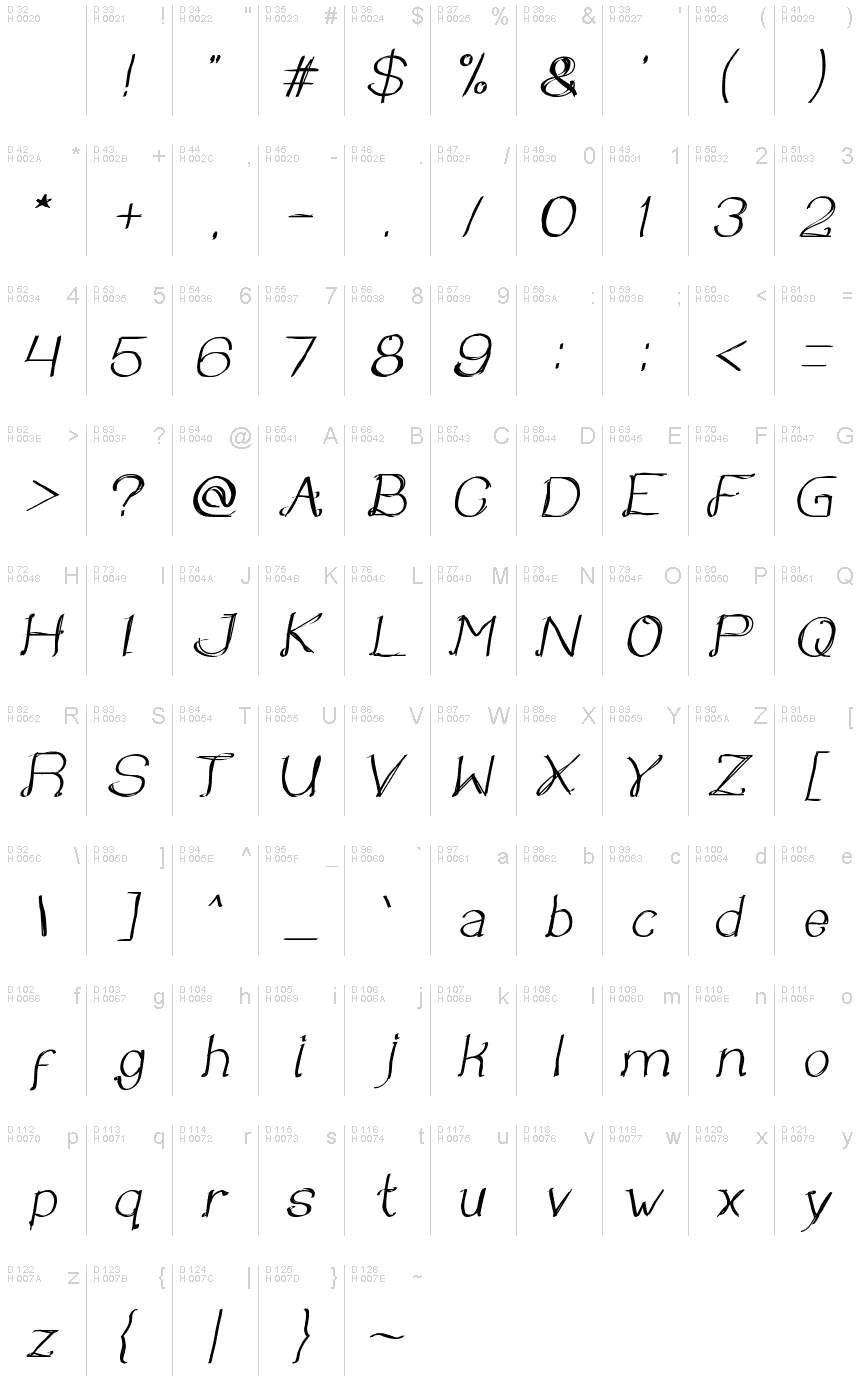 Informaçőes de fontes básicas
Identificação única da subfamília
Once Upon a Time Italic:Version 1.00
Versão da tabela de nomes
Version 1.00;March 1, 2019;FontCreator 11.5.0.2430 64-bit
Nome da fonte do postscript
This font was created using FontCreator 5.5 from High-Logic.com
Informações da fonte estendida
Plataformas suportadas
PlataformaCodificaçăo
Unicode
Unicode 2.0 e semântica em diante, Unicode BMP só.
Detalhes da fonte
Direitos de Incorporaçăo
Incorporação de edição permitida
Classe da família
Sem classificaçăo
Estilo para Mac
Sublinhado
Endereço
Apenas glifos fortemente da esquerda para a direita
Afastamento
Năo monoespaçado
Pacote completo contém 4 cargas de fonte listadas abaixo:
Once upon a time-Italic.otf
Once upon a time-Bold.otf
Once Upon a Time-Inverse.otf
Once upon a time-Bold-Italic.otf